Project Overview at PROJ: OFN User Guide to Gitbook
Discussion continued from How to translate and update/adapt the user guide in a smart and collaborative way?:
We are trying to get the following features working:
We have installed the plugins below. I think they need a bit of fiddling to work out how to actually use them . . I started but have run out of time. Notes below, hopefully @simoneluijckx and @sstead will have more luck!
I think I have set the discussion / comment features etc so that they will work as you need them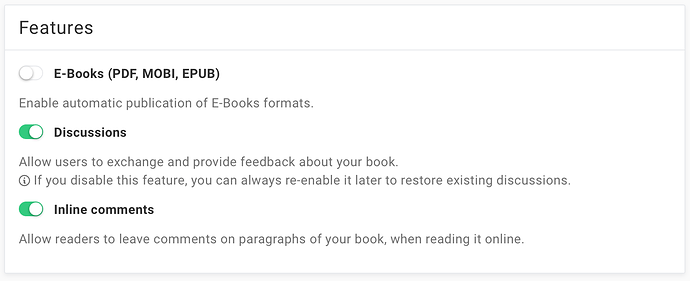 We need to do a bit of restructuring to handle language stuff . . but perhaps test this all out first and I can look at that next week