After running several live cycle with only bank transfer as payment method we have decided to move forward and check other payment options. So now we have configured and tested successfully the Paypal payment mode - worked like a charm

. Thanks to whoever developed this feature!
But now when I go into the Payment Method details i see that all info is there in plain text, API login, password and signature…!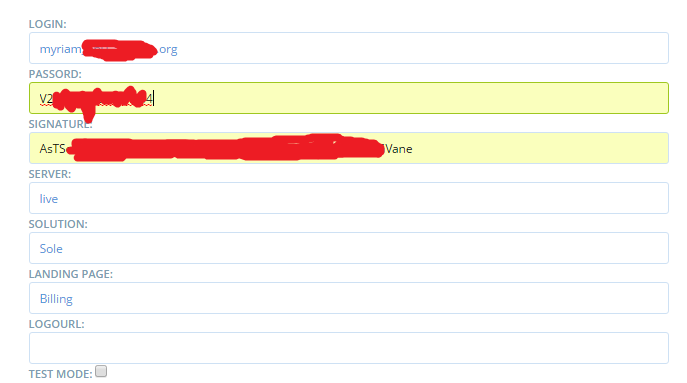 Front-end: these values should probably be hidden with copy paste disabled? As when you register your credit card details on a website, when you come and check later, most digits are hidden.
Back-end: if they are displayed in plain text, are they also stored in plain text? Hopefully they are encrypted…