There is a calculation error happening somewhere in checkout. I have a 10% flat fee per item set up on our test hub, but on $0.50 in product, it's charging $0.06 - when it should quite obviously be $0.05. Ditto the lettuce. The fee is on $5.25, but it's charging $0.54, when even rounding up on $0.525 would be $0.53.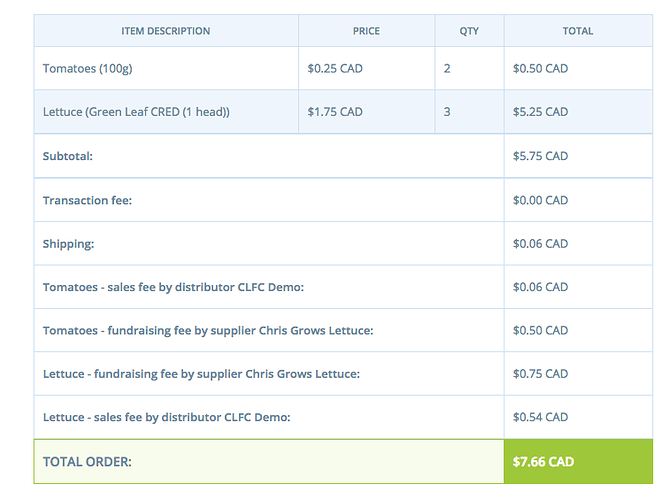 I thought maybe it was charging the 10% fee on top of the fundraising fees tacked on to those items, but that didn't work out right either. Or it would be 10% of $1.00 and $6.00, respectively.
When it comes time to audit, these variances would cause us some hot water, since we'd be over-charging based on our stated policies. A penny per product per order per OC per month per year can add up to significant overages.
Anybody able to look behind the scenes and see where this error is coming from - or if it's somehow unique to this test OC/order?