Simple case.
I bought 3 honeys, each 1L, for $10 each.
Here's the order confirmation…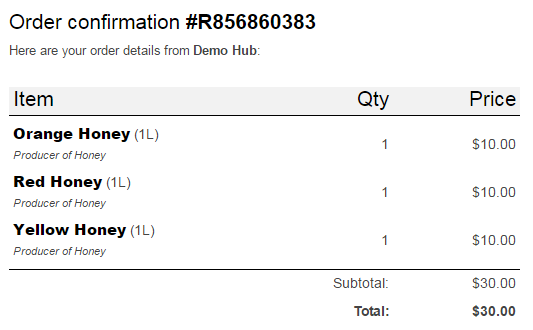 Then in BOM, I made the Orange Honey 2L and increased the order to 2 jars of Red Honey. Yellow honey stayed the same… the prices updated properly in BOM. I saved changes.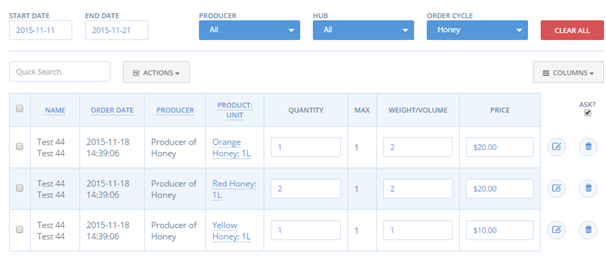 In the customer's account… the confirmation has updated… but for the Orange Honey (which was raised to a 2L jar) the price hasn't increased. But the product does show as 2L. The red honey has carried the new 2 QTY through, and price. The order total should be $50, it's not.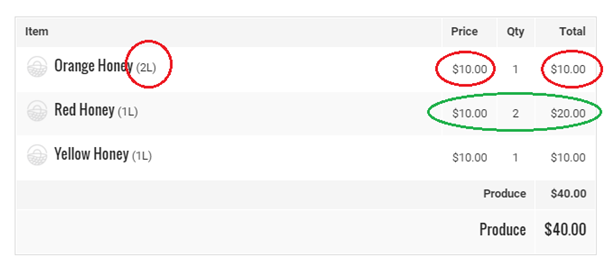 This trend is the same if I enter the edit area of the single order… and if I 'resend' …and if I send 'invoice'
I then went into the BOM again, and the Orange honey had changed from being $20 to $10. It's like it temporarily accepted the new $20 price, but then didn't.