The problem/need
A hub manager is using OFN and has customers who pay on delivery, onsite. When she wants to quickly capture payments after the sale has happened, he has to filter the orders, capture payment for the first order, but then the page reload and the filter is lost, so he has again to reapply the filter, capture payment for second order, etc.
See the time it takes and the unfriendliness of the UX here:
Possible solutions
1- Keep the filter, when you apply a filter, keep it visible and active, don't reset the form. If a payment is captured and page reload, the filter remains applied. So that he can capture the payments one by one but at least doesn't have to reapply filter each time.
2- After applying the filter, select all the orders he want to capture and have a bulk action "capture payment" that in one click capture payment for all orders selected.
3- Reload the list of orders like we do when navigating from one page to another? (the filter part remains fixed) and not the whole page.
@Kirsten @sstead @SineadOFNUK @Rachel what do you think? It is indeed confusing that the filters are lost when the page is reloaded when an action is performed on one order, no? But for the user need, maybe option 2 would add more value more quickly (as it seems with bulk invoice printing if might be easy to add a second bulk action on selected orders?)
Value-ease matrix discussion
Given discussions below, it seems option 2 seems to be the option bringing the more value. Not sure about easeness we would need some dev inputs on those three options, but seems pretty straightforward once we have finished developped the possibility of bulk actions on orders…
Option 1 and 3 would enable quicker capture of payments one by one, but not really enable to handle capturing 50 payments quickly…
I tried a google drawing you can amend here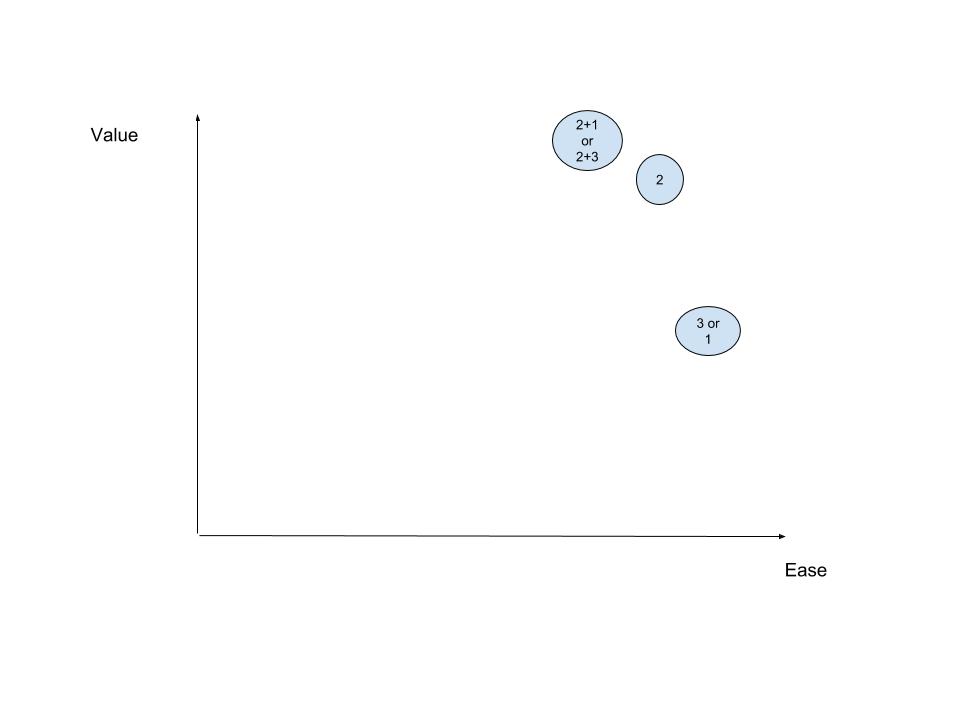 Do you agree with that analysis? In that case I would Say option 2 could be our feature candidate as add pretty much more value for not so much more effort than option 3 or 1.