Testing as superadmin
N - Text in superadmin view of Users (FIXED as at 21st July)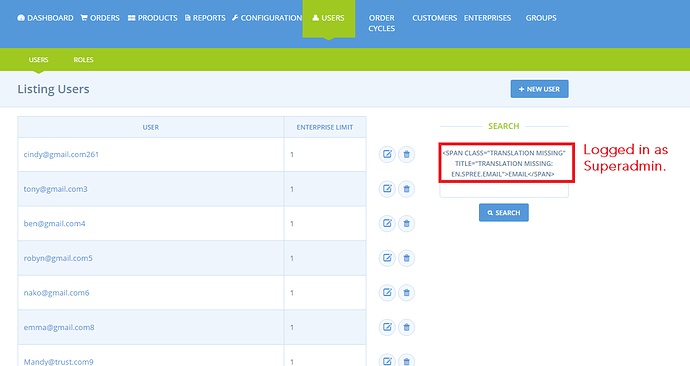 Y - Create group page
Y - changes to config > content
Y- Tax setting . Shipping to include tax or not. Setting shipping tax rate.
Y - Tax Rates. I found that switching between 'included in price' and 'excluded from price' had the desired effect.
Y - Tax Rates. Created a new tax (50%). System effectively held 2 tax rates.
Y - Accounts and Billing seems to work.